This mural was painted by Artist Mark Sundermeyer and photographed by me at his request. We lovingly refer to this amazing Marvel themed work of art as "The Sistine Chapel of Marvel" and joke about #Markelangelo making the rounds. This piece took 800+ hours to complete and was painted all by hand from the tops of ladders and scaffolding.
I set up a grid pattern on the floor and photographed this image in about 180 different positions. I then assembled all the images back together into one large image of a view from the floor looking up at this ceiling. The best seat in the house… the floor.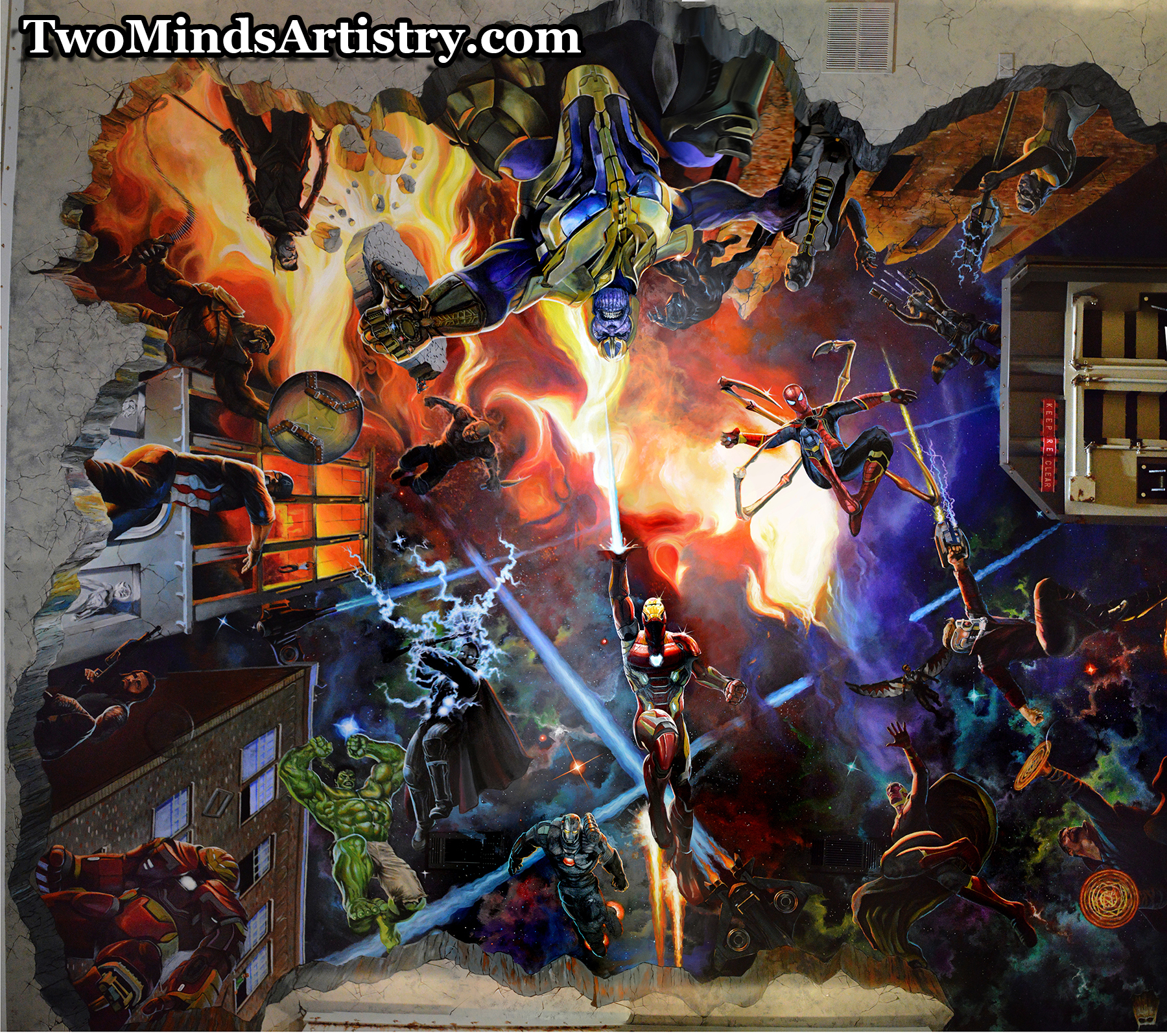 I spent several hours on two separate occasions photographing this massive 800+ hour hand painted by TwoMindsArtistry.com . There is just so much to see, so many details and hidden nuances I tried to capture the true spirit of this work of art. It is awe inspiring to see in person but few will ever lay eyes on it. The homeowner has asked to remain anonymous but needless to say, his secret Marvel bunker is a true one of a kind work of art. I just hope my photos do it justice.